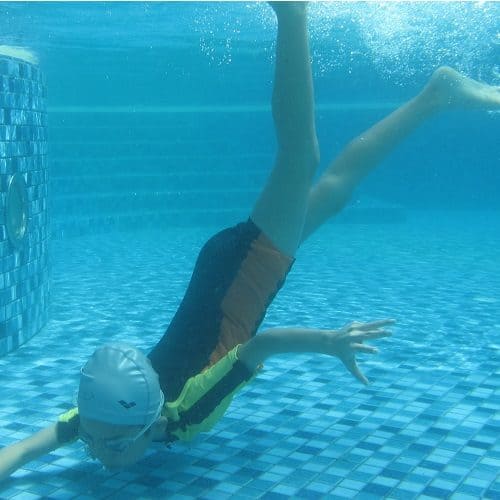 Swimming regularly can help deliver more oxygen to your brain. That means with a perfect physical activity; your child will also have a more robust and sharper mind. At Oyougu, we don't only provide swimming lessons for kids, but we help them learn a lifelong skill with lots of fun. A secret to happy and successful children!
Building skillset:
Swimming is not only an essential skill but is a part of the national curriculum. No doubt it is one of the most popular national sport. Whether you are getting the swimming lessons Singapore for educational purposes, as a competitive activity or for adventurous activities hoping to get into open waters soon, we make sure your kids have the best time doing it.
Safety:
Safety of the children is our main concern. Preschool Swim classes at Oyougu Aquatics are for students who are between the ages of 3 to 4. Whatever age your kid is, our swimming teachers make sure they are safe all the time. We build confidence in the pupils and remove fears, so they don't only become good swimmers, but an overall treasure.
In Water Acclimation, Water Movement, and Water Stamina, students are taught the recommended skills for all to have around water including safe water habits, underwater exploration, and how to swim to safety and exit in the event of falling into a body of water. Activities, games, and drills, geared to reinforce learning, are utilized heavily as students' progress in this skill-based approach to swimming.
We believe in cognitive development, social interactions, and holistic learning. Creating real-life situations in the water so the pre-schoolers can get as much experience as our students can get.
Fun:
Learning does not always have to be just about learning. We make it fun by playing various games, having different activities and interacting with them as much as possible.
Private lessons:
Not all the pre-schoolers are comfortable enough while swimming with kids. If your child is a little shy, your child has a tight school schedule, or you want him to learn in a more private environment, we provide private swimming lessons so your kids can learn how they are comfortable. You can apply for a private swimming lesson for kids with instructors.
Prices
---
Group Class at Public Pools (max of 6 students per class)
3-4 years old
30-45 minutes per lesson
$120 per month
Group Class at Private Pools
3-4 years old
30 minutes per lesson
$140 per month
Private lessons
Your child might require private lessons due to their tight school schedule. If this is the case, contact us to make arrangement.
3-4 years old
30 minutes per lesson
Minimum of 4 lessons per booking
| | |
| --- | --- |
| 1 student | $320 |
| 2 Students | $360 |
| 3 Students | $400 |
| 4 Students | $440 |